This is a Sponsored post written by me on behalf of Kmart for SocialSpark. All opinions are 100% mine.
Roughly 8 years ago now, I worked as a Softlines Associate at Kmart for a couple of years. My duties included tidying up all of the clothing departments, including the fitting rooms, stocking shelves and racks with clothing, covering the jewelry counter, and the layaway department.
Prior to working at Kmart, I never really thought of putting items I wanted to purchase on layaway. The longer I worked in the layaway department, however, the more I realized what a great opportunity it was to get all of your Christmas shopping done at once, and be able to pay it off over time, at an affordable rate. I saw many people take advantage of this program, and get all of their Christmas shopping done in one whack! Then, they simply came back every other week to pay down their balance, and when they made their final payment, that was it! They were completely done Christmas shopping!
We all know how tight money can be at Christmas time, so getting your shopping out of the way early, knowing how much you spent total, and being able to make payments on that over time, really makes it so much easier to get something for everyone on your list!
Take a look at how Kmart's layway program compares to its competitor's programs:
Kmart certainly gets my vote for best layaway program!
There's nothing I hate more than running around the City I live in the day before Christmas, fighting off all of the crowds, trying to figure out what to get everyone for Christmas. Kmart's layaway program has saved me so much time and energy when shopping for holiday gifts. I absolutely love it!
This year I think I might get my Mom these beautiful garnet earrings. They are her birthstone, and I know she would just love them!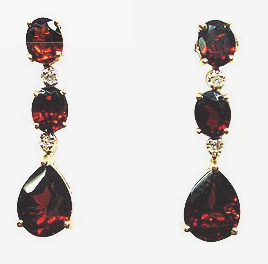 And I'm thinking maybe a new watch for my Dad!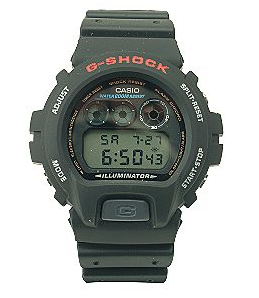 There are so many great items to choose from at Kmart, I just know I'll find something for everyone on my list!
This year, Kmart has added an even bigger incentive for you to use their layaway program to do your Christmas shopping! Now through November 17, 2012, they are offering free layaway! That's right! You can put all of your Christmas gifts on layway and not pay any service fees at all! But wait, that's not all!! Each Kmart store will also be participating in Kmart's Big Layaway Giveaway! There will be one layaway giveaway per week, every week, between 9/9/12 and 11/17/12! If you win, you could get your open layaway balance completely paid off (up to $500!!). How awesome would that be?! I really hope I'm a winner!
So, get an early start on that Christmas shopping, and who knows, maybe your Christmas could end up being FREE this year!!